image: https://i.malaysiakini.com/976/dd578d824ec6a890b38e2034640c4082.jpg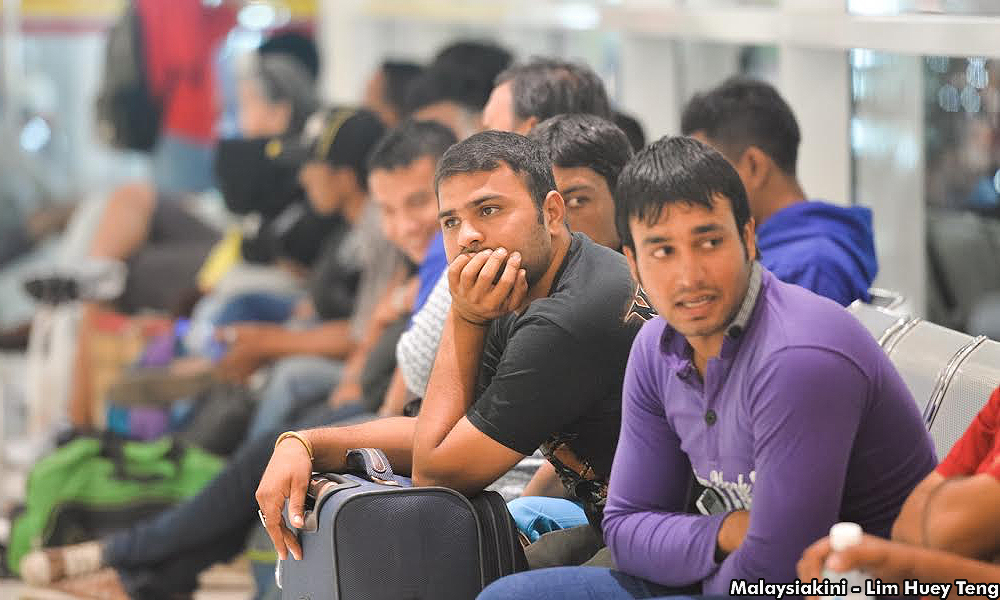 Issues concerning immigration control, governance and unemployment are the biggest worries among Malaysians, a survey conducted by global market research agency Ipsos has found.
In revealing the results of the inaugural survey titled "What Worries Malaysia", Ipsos Loyalty and Public Affairs director Arun Menon admitted that the results of the survey had come as a surprise, especially since immigration control or immigration of foreign workers had ranked tenth globally but ranked in first place for Malaysia.
While concern over immigration control has been expressed across the spectrum, it had indeed been expressed more by one group than the others, Arun said in a press conference today.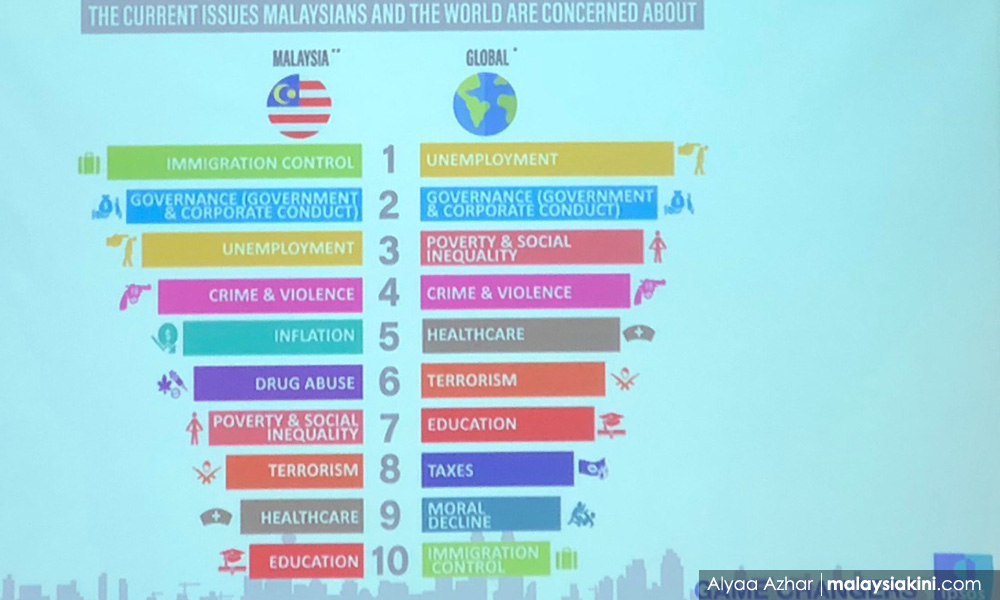 "Mostly Malays, specifically from rural areas as well as those surveyed with a household monthly income of less than RM3,000," he elaborated.
Currently, there are approximately 1.7 million registered foreign workers in the country. This does not account the number of undocumented foreign workers.
Arun later explained that the results of the global ranking were based on the average of 26 other countries surveyed.
"Most countries in Europe and Australia said immigration control is a concern.
"But if you look at India and China, that's not a big concern. When we average all 26 countries, only six or seven mentioned it as a big concern," he said.
The 2017 Ipsos global survey had polled countries such as Italy, the US, the UK, Japan, South Korea, Germany and France, among others.
The poll for Malaysia was conducted among 2,027 Malaysians aged between 15 and 64 years, through telephone interviews.
Women fret over unemployment
Meanwhile, the issue of unemployment was mostly highlighted by females and those surveyed whose household income is less than RM1,000, Arun said.
"Gen Z, those between the ages of 15 and 24 are also most concerned about unemployment. They are not finding jobs that fit their aspirations," he said.
Ipsos Business Consulting (Malaysia, Singapore and Philippines) country head Kiranjit Singh, who also expressed surprise on the results of the survey, said that this had nothing to do with racism or xenophobia.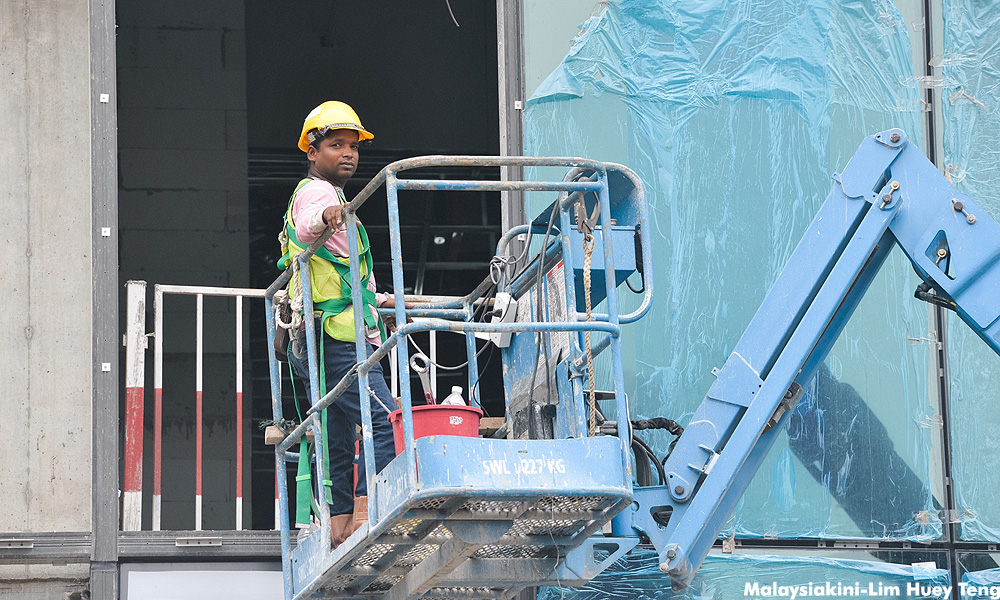 "But it has to do with economics. The same people worried about unemployment are also worried about the influx of foreign workers.
"It's an economic issue, rather than a dislike of foreign workers.
"Unemployment stands at 3.5 percent for Malaysia, which is very good. But if you look at the actual number, this represents 550,000 Malaysians," he added.
On the issue of governance, Kiranjit confirmed that it is slightly more of a concern to middle-class Chinese Malaysians.
"This is actually in line with other studies done by other publications," he said.

Read more at https://www.malaysiakini.com/news/404373#TWPWQlUx2Tzzrwib.99