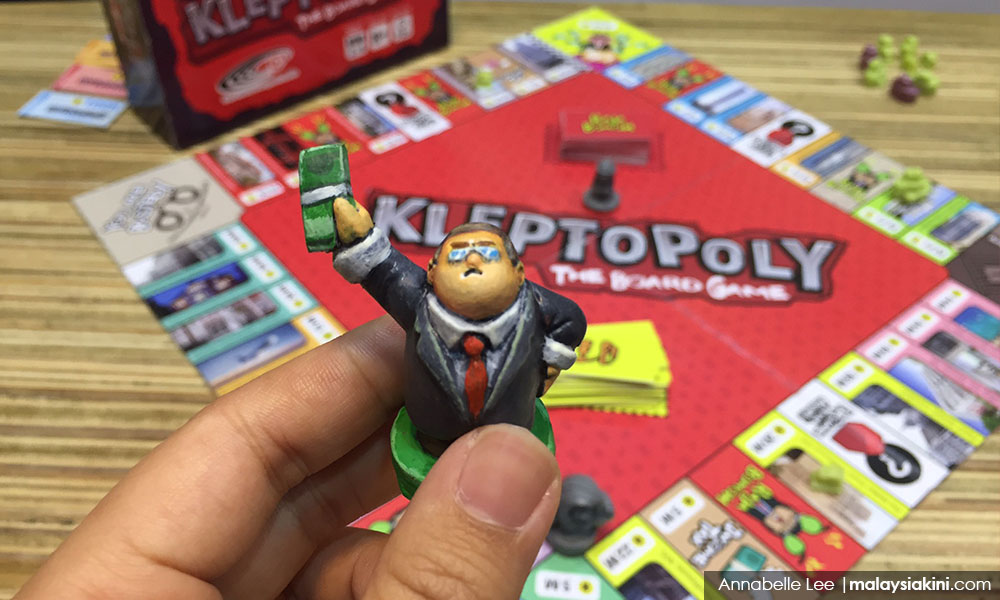 Published: Modified:
COMMENT

| There was a time when the jokes were on African states, their leaders and how they ran their governments. We despised the apartheid regime in South Africa and laughed at Idi Amin in Uganda and other kleptocrats who stole money and precious metals from their own people. Now, the joke seems to be on us.
Former Kenyan premier Raila Amolo Odinga's not-so-flattering remarks on corruption in Malaysia made during a 2013 conference at the Wilson Centre in Washington DC, was uploaded to YouTube on 10 days ago.
He spoke as if he was an authority and had full knowledge of Malaysian affairs. Not surprising as a year earlier, he had been conferred an Honorary Doctorate of Leadership in Societal Development by the Limkokwing University of Creative Technology.
How long can Malaysians go on hearing all kinds of hurtful things being said of the country and its leaders? Why aren't we responding to such insults, instead of pretending that they were never made? The more we play deaf and dumb, the more we become disrespected and slighted.
In 2015, the Wall Street Journal alleged RM2.6 billion had been deposited into the AmBank account of Prime Minister Najib Razak and linked it to 1MDB. Almost immediately, he threatened to sue the newspaper. A year later, nothing materialised but his lawyer, Mohd Hafarizam Harun was quoted as saying that it would be a futile move.
The more important issue, the lawyer argued, is the Malaysians' own thoughts regarding 1MDB, noting that reports and statements from local authorities such as the Attorney-General and the Malaysian Anti-Corruption Commission (MACC) have cleared the prime minister.
"What matters are the Malaysians, whether you believe with all the public accounts committee report, the attorney-general and the MACC, that the PM is not involved. If you say you do not believe because the international media are saying otherwise, nothing much I can do," he told reporters, adding that it would show a mindset of continued colonisation with the belief that "the Americans, the British, the whites are far superior" than Malaysians.
Well, that was before the US Department of Justice came out with its deposition on the funds it alleges had been stolen from 1MDB. Since then, there have been other disclosures from other monetary authorities.
Singapore closed a couple of financial institutions; banned a few bankers and even sent three of them to jail. The line that the money was a donation "from an Arab prince" has been demolished on more than to report the big money transfers to Bank Negara.
'Tidak apa'
ANZ chief executive Shayne Elliott told an Australian parliamentary inquiry in October last year that no ANZ employee was involved in what has happened in the AmBank. (The AmBank Group was slapped with a RM53.7mil fine by Bank Negara in November 2015, but the exact reasons for the fine were not specified.)
If the bank has been penalised, what about the account holder? The police have continuously prosecuted individuals for having monies which they could not account for. And our leaders have often thumped their chest and screamed: "No one is above the law!"
There has been hardly any reaction to the Australian report. To scream "fake news" and consign 1MDB, its humongous borrowings and losses, its links to the Prime Minister and the government to the dustbin are not going to be easy.
The annals of history will record the massive misinformation campaign and its perpetrators of 1MDB and those attempting the cover-up exercise. With the rakyat are being continually starved of accurate data, the government has created a new strain of disease called the truth deficiency syndrome.
Instead of addressing this issue, the government seems laid back and has adopted a "tidak apa" attitude. Lawmakers who raise the issues are not given proper answers in Parliament.
There seems to be no will and determination in wanting to tell the truth and find closure to an issue that has dragged down the country through slime and mud. Does it not matter to our MPs and ministers? What do they tell their foreign counterparts when attending conferences and meetings? Packs of lies?
It has been said that those who are riding the 1MDB tiger refuse to or cannot dismount for fear of being eaten up. If that is so, let it happen.
What about the roles of our elected representatives? Instead of addressing more important issues, they seem to be more apt or fixated with sex. Why else would they be debating the aphrodisiac qualities of durians instead of 1MDB?
---
R Nadeswaran says the government has to come clean on the 1MDB saga so that a closure could be found for the country to move forward. Comments: citizen.nades22@gmail.com