Zikri Kamarulzaman
| Published on
| Modified on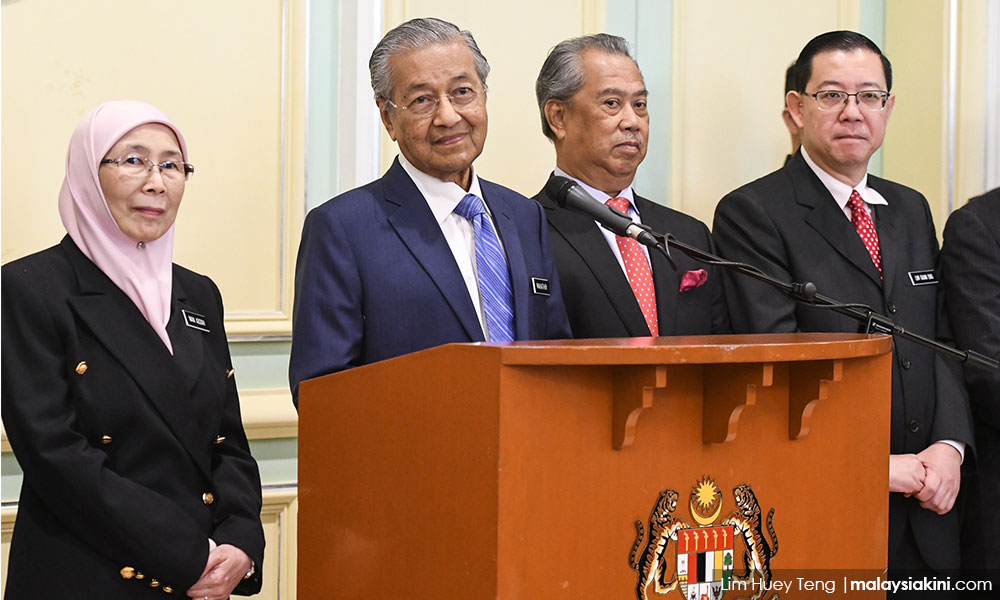 UPDATED 2.07PM | Prime Minister Dr Mahathir Mohamad today announced the dissolution of five government bodies and committees - the National Council of Professors (NPC), the Federal Village Development and Safety Committees (JKKKP), the Prime Minister's Department and Performance and Delivery Unit (Pemandu), the Special Affairs Department (Jasa) and Land Public Transport Commission (Spad).
He made the announcement during a press conference following the new cabinet's first meeting today.
In the case of the federal government-appointed JKKKP, the premier said the committee was also becoming too politicised and that its role could be carried out by other government offices.
Similarly, he said the NPC had also diverted from its role of providing the government with academic information, into a political body used to prop up the old BN government.
"Whether it will be brought back in a different form is uncertain," he added.
Meanwhile, the responsibilities of Spad would be absorbed by the Transport Ministry, he said.
The government will also look into dissolving other advisory agencies formed under the previous BN government.
On a separate matter, Mahathir said the government would also be reviewing projects launched under former prime minister Najib Abdul Razak.
This includes the Kuala Lumpur-Singapore High-Speed Rail, the East Coast Rail Link (ECRL), and Bandar Malaysia.